Commercial Aluminium Systems
Talk to us today!
Smart Shopline Commercial Doors and Screens are a proven system designed to meet the demands of architects, local authorities and property managers for any commercial project.
This is a modular screening system that can be rapidly assembled on site. Designed for the UK climate, fixings on the screens are manufactured from corrosion resistant material to provide protection from both atmospheric and electrolytic degradation. The system offers drainage trays, ensuring the screen's performance in all weathers.
The Smart Shopline range has been designed to be robust and durable in high traffic areas whilst also slim-looking with sightlines of just 50mm.
Smart Shopline System
Commercial Entrance Doors
Single Door max. width 1100mm, Height 2500mm, Weight 110kg
Powder coat in any RAL colour
Profile width 50mm, Frame Depth 100mm
The Smart Shopline system, which is Document L compliant, can accommodate integrated commercial swing doors, which are available a range of thresholds and pivots to hold doors up to 110kgs in weight.
We also supply electronic strike locking mechanisms on request, increasing security through access control, perfect for schools, office or apartment blocks.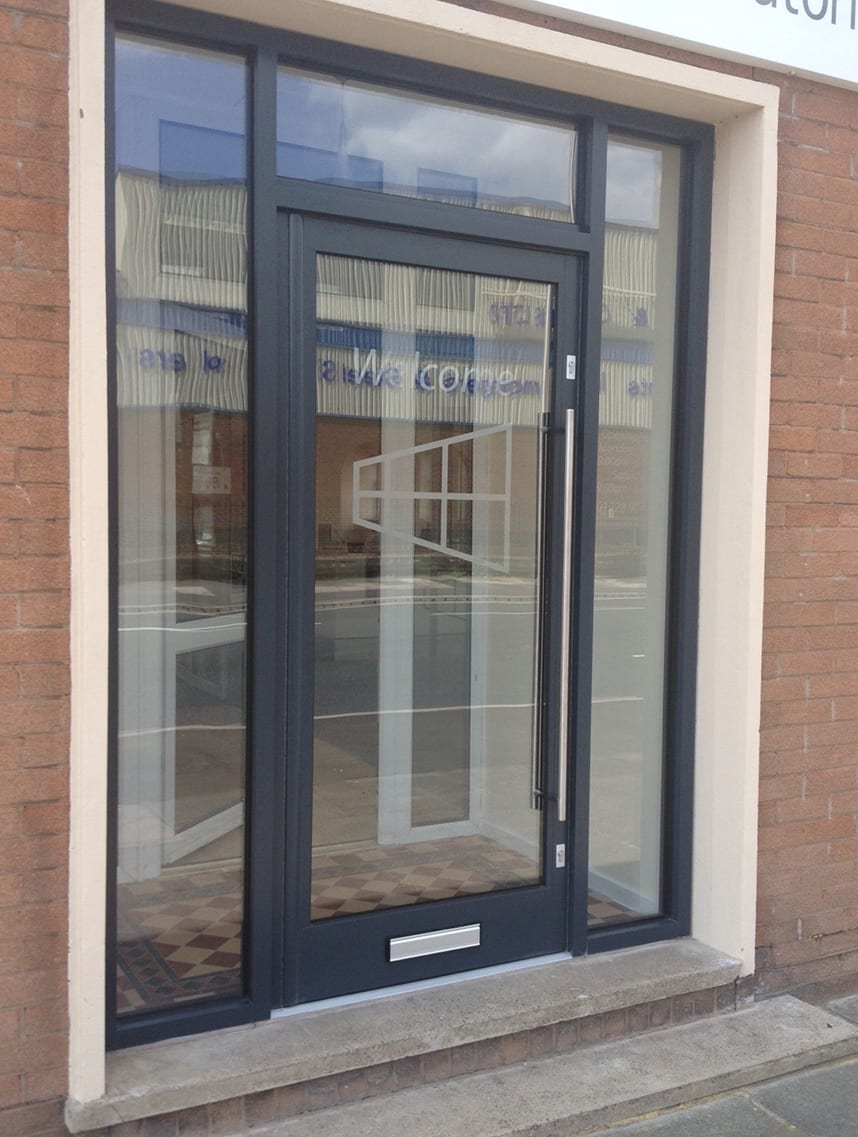 Commercial Bi-folding Doors
Smart Visofold 4000
Our Commercial Bifolding Door system is the Smart Visofold 4000 and pairs well with our Aluminium Curtain Walling.
Curtain Walling provides a smooth surface, clean lines and creates a light modern facade. It is often used for office buildings, retail spaces and showrooms for both low and high rise buildings.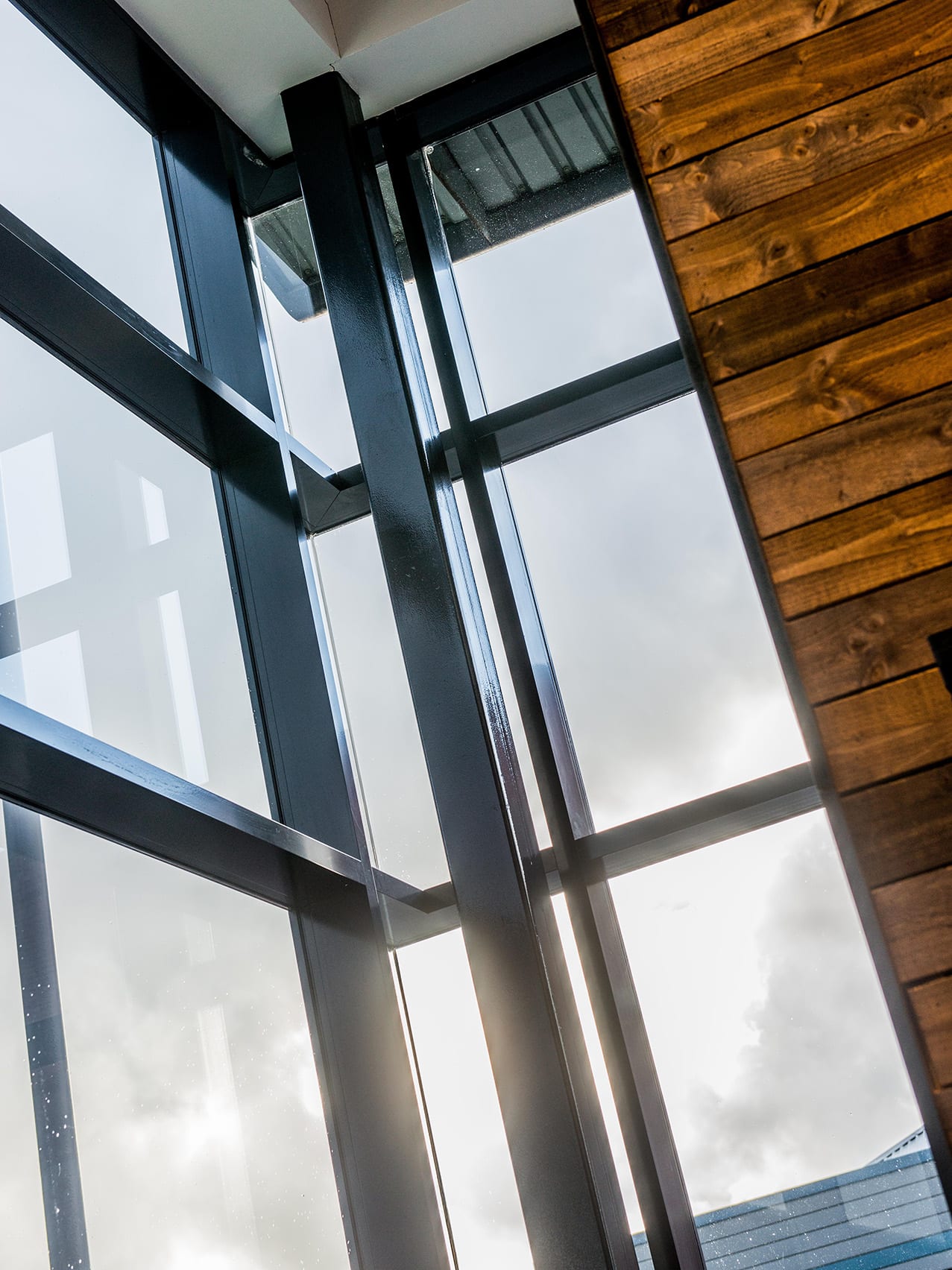 The thermal and weather performance of our Curtain Walling system has been independently tested in accordance with the CWCT Curtain Walling Testing Method.
It can also be used to extend an existing space such as an entrance or foyer.
It will accommodates both single and double glazing.
Can be used on domestic residences as well as commercial to extend a living space.
The system can be used vertically and for simple roofing to shape and finish the space to an individual specification.
Different caps are available, including feature caps to help enhance the external aesthetics.
Comprehensive range of inner box sections to suit the span of the application available.
Curtain walling is also very effective when used for shop fronts.