Smart Alitherm & Designer Doors
Secure as Standard
Designed to complement our aluminium window range – a beautiful selection of thermally efficient doors ideally suited to the residential, light commercial and social housing markets. Our range of attractive and decorative Aluminium panel doors can help finish the look of your property or make a statement.
They are secure, thermally efficient and incorporate the latest material technology. They are made to measure and are just as suitable for use indoors. Aluminium Doors are manufactured to a high standard and provide superior thermal performance and great looks. Anything from a functional rear door, French doors to open up a patio or balcony area to a range of bespoke entrance doors complete with a choice of designer stainless steel handles and feature panels. The choices and colours are practically endless.
Our ranges of doors suitable for the architectural, commercial, public, new build and retail markets. The doors available are commercial hinged, commercial swing, patio, tilt and slide, slide folding, multi-track slide and automatic. Doors are designed for use as open out or open in, single or double doors, internally or externally beaded with sidelight options for domestic and/or commercial applications.
Door Hardware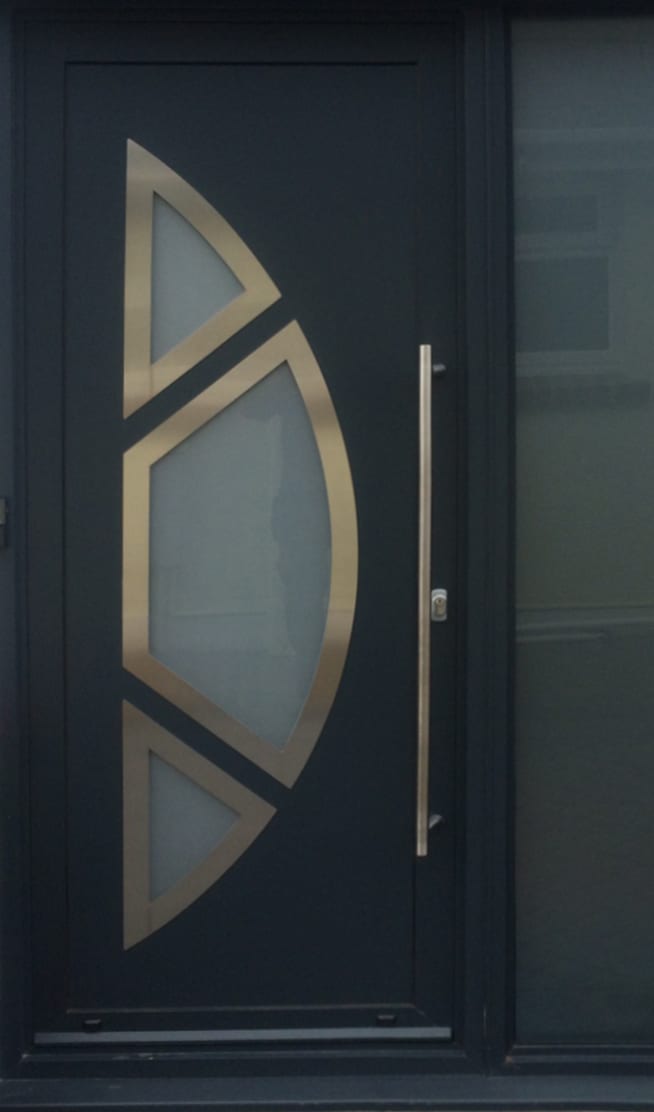 High security glazing, locking mechanism including security deadlock and hook bolts, dual colour options, excellent weather performance (BS6375 Pt 1) are some of the many special features of our door systems.
Our doors are compatible with a range of furniture and locking mechanisms and are available in a wide range of colours and finishes that comply with all relevant British and/or European standards. Compliance with Document L for thermal transmittance applies.
Choose from 47mm or 70mm Systems
New adjustable hinges and lock keeps
Single & double doors use multi-point locking mechanisms
Double doors feature dual lock mechanisms enabling handles on both sashes
Door sections & hinges are designed with added strength delivering robust performance
Internally beaded for open in and open out doors
Profiles are contemporarily styled with a modern, square-edge design
Low thresholds comply with Document M building legislation
Z/T sash sections allow for greater coverage and weather resistance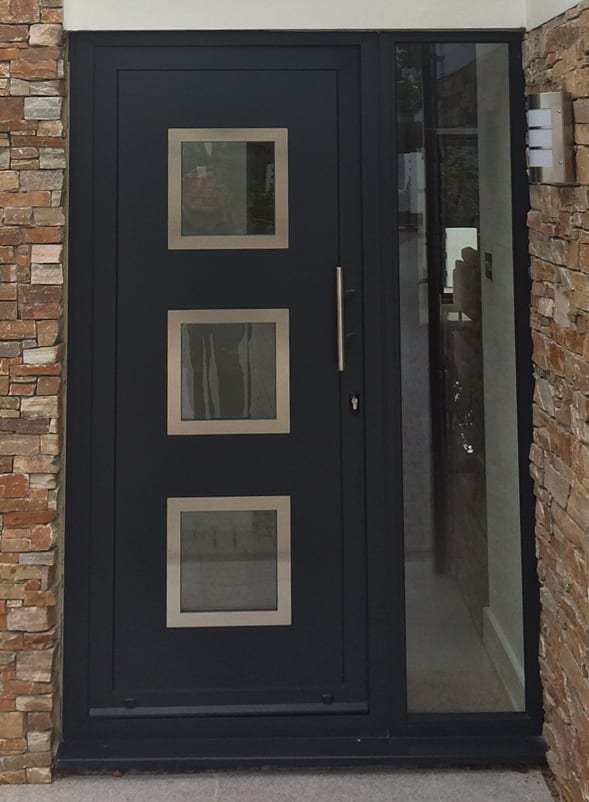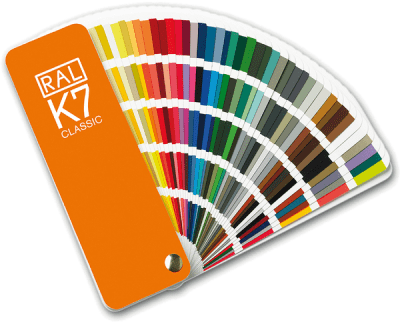 We have a range of standard door colours to select from plus you can extend your door design capabilities through a bespoke RAL Colour Powder Coating Service.
Please ask for full details and pricing information.